Introduction to 'Top 10 International Schools in Kenya'
In this article, we take you through the list of top 10 international schools in Kenya. Kenya is known for its stunning landscapes, vibrant culture, and a commitment to education. This stretches back through generations. With its rich history and diverse populace, Kenya has emerged as a regional hub for quality education, attracting families from across the globe. Most of these families are in search of exceptional learning experiences for their children. As the nation continues to embrace internationalism and, cultivate a global perspective, the demand for top-tier education has led to the establishment of several outstanding international schools.
In this exploration of the "Best International Schools in Kenya," we embark on a journey to uncover the institutions that have set themselves apart in terms of academic excellence, holistic development, and a truly international outlook. From bustling Nairobi to the serene Rift Valley, these schools stand as pillars of learning. They offer students a world-class education, and a unique opportunity to thrive in a multicultural environment.
The Role Played by Top International Schools in Kenya
Join us as we delve into the educational landscape of Kenya, where tradition meets innovation, and where these international schools play a pivotal role in shaping the next generation of global citizens. From their exceptional faculty and state-of-the-art facilities to their commitment to fostering well-rounded individuals, we'll navigate through the distinctive offerings of these schools and discover what makes them shine in the realm of international education.
So, who needs to read this list of top 10 international schools in Kenya?
Whether you're a parent considering educational options for your child, or simply interested in understanding how these institutions contribute to Kenya's educational tapestry, this blog will surely serve you because it is a comprehensive guide to the best international schools the country has to offer. So, let's embark on this enlightening journey, and uncover the educational gems that are propelling Kenya's youth towards a brighter, more interconnected future. Welcome to top 10 International Schools in Kenya.
Holy Cross Catholic International School is arguably the best International School in Kenya, because, it is not only the most affordable but also the only international school in Kenya that is dedicated to preserving the traditional teachings, and liturgy of the Roman Catholic Church.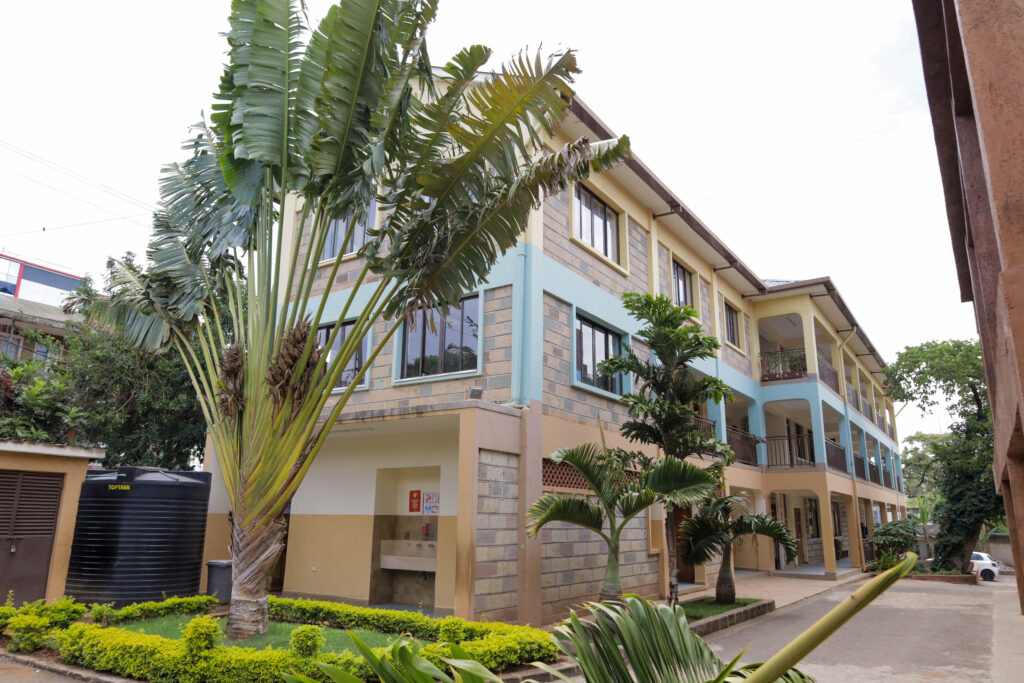 It is a traditional Catholic school faithful to the teachings and traditions of the Roman Catholic Church in union with the Catholic Hierarchy. This international school is owned and operated by the Society of St. Pius X which is a congregation of priests and religious leaders dedicated to the preservation and promulgation of the traditional teachings and liturgy of the Roman Catholic Church. It is located in Lavington, Nairobi, Kenya.
It provides children with a high standard and affordable Catholic education founded upon the teachings and traditions of the Roman Catholic Church. The school is committed to providing children with a safe, healthy environment in which they can learn and grow into strong, dedicated Catholics of tomorrow.
The school offers the Cambridge International Curriculum. Their values are based on 3 main principles; Intelligence, Heart and Will.
a. Intelligence
Educating students' intelligence by focusing on capacity building and intellectual empowerment through equipping them with the knowledge of God and of His creatures in the various sciences.
b. Heart
Educating students' heart, by giving them a strong love of God and of His Commandments which will enable them to love and care for their faith, neighbors, environment, families and their country.
c. Will
Educating their will by forming a culture of obedience, discipline, hard work and perseverance.
So, are you looking for a safe and quality learning environment, guided by the teachings of the Catholic Church? Holy Cross Catholic International School is undoubtedly the international school you are looking for.
2. International School of Kenya
Coming second is the International School of Kenya. The school is in this list of top 10 Best International Schools in Kenya for some reasons. It is a well-known international school in Kenya for its unmistakable culture of quality, exceptional care, and limitless opportunities. They instill a passion for and dedication to rigorous academic and personal exploration in their students. ISK students grow up in a community where every student is known and supported. Also, every student has the opportunity to personalize their learning.
3. Brookhouse Schools
This school comes third in the list of top 10 International Schools in Kenya. Established in 1981, Brookhouse School is a private, international school in Nairobi, Kenya. They enroll students aged 1 to 18 gain independent day education across two exquisite sites of Karen and Runda. At Brookhouse School, children achieve academic excellence with internationally-recognised courses and complementary activities to develop their talents.
4. Hillcrest International Schools Kenya
Guided by the British Curriculum, this school caters for children aged 18 months to young adults aged 18 years. They aim to ensure Semper Prospice (always looking forward) is a lifelong quest. They do this by stimulating each individual's abilities, and talents within an atmosphere of mutual respect. In addition, a valuable boarding resource is offered to children in Prep and Secondary. This complements their learning environment and caters for families who live further afield or juggle work travel with family life.
Rosslyn Academy is a private Christian school in Gigiri, Nairobi, Kenya. It is an international, coed, day school with a North American curriculum and classes from preschool to twelfth grade. Enrolment is approximately 650, with a graduating senior class of approximately 60 students each year.
Others that fall in the list of top 10 International Schools in Kenya;
6. Kenton College Preparatory School.
7. The Banda School.
8. West Nairobi School.
9. German School Nairobi.
We are actively Recruiting!

Follow us for more future opportunities.#jobsinkenya #opportunities #jobopening #opportunitiesforkenyans pic.twitter.com/d3WcDIcHlx

— Holy Cross Catholic International School (@HCCI_School) September 4, 2023
We are not just a school but ONE BIG FAMILY. Our students are at the heart of everything that we do and every decision that we make. Our September intake is soon closing and we are patient enough, but not to the extent that your child will not benefit fully from the Term. pic.twitter.com/FB6CwqaJin

— Holy Cross Catholic International School (@HCCI_School) September 5, 2023
We are actively Recruiting!

Follow us for more future opportunities.#jobsinkenya #opportunities #jobopening #opportunitiesforkenyans pic.twitter.com/d3WcDIcHlx

— Holy Cross Catholic International School (@HCCI_School) September 4, 2023

🙏 Rooted in Tradition, Focused on Excellence! 📚✨

At Holy Cross Catholic International School, we proudly uphold the timeless teachings and traditions of the Roman Catholic Church. pic.twitter.com/LqIWFatvQv

— Holy Cross Catholic International School (@HCCI_School) September 2, 2023