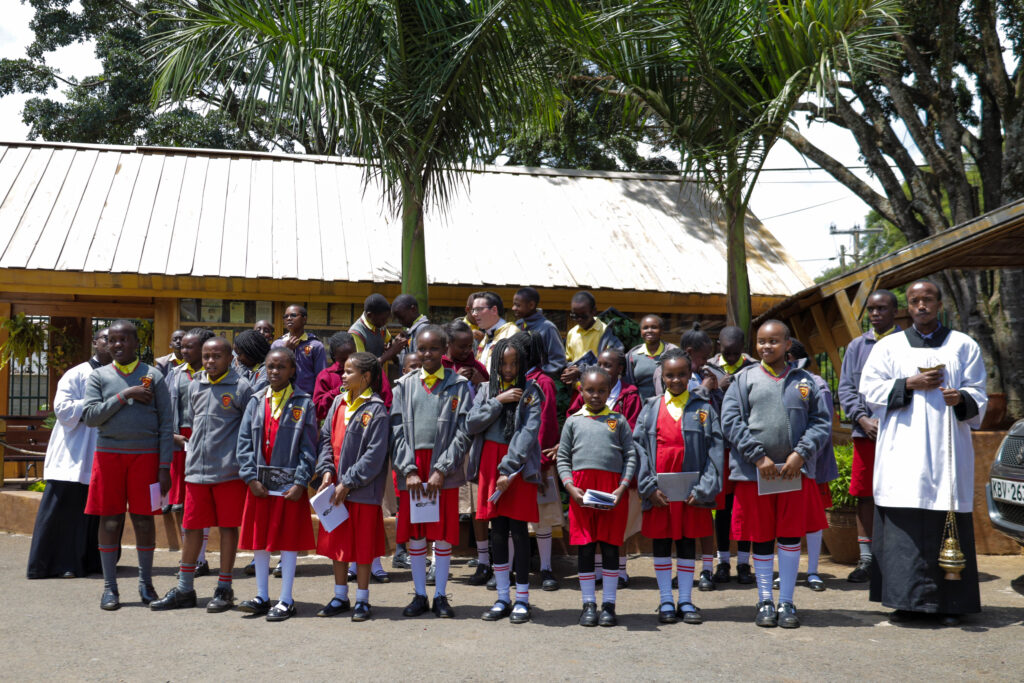 Enroll your child today at the prestigious Holy Cross Catholic International School, for the ongoing September 2023 intake! Kenya's most affordable international curriculum with flexible fee payment options!
International Catholic School In Kenya
Rosemary, a Year 7 story…
"I am so happy and fortunate to be schooling at one of the most esteemed catholic school in Kenya, Holy Cross Catholic International School," narrates Rosemary, a Year 7, and the topmost best performing learner at Holy Cross Catholic International School.
"Prior to this, my parents had a difficult time throughout my schooling. Despite being furnished with all physiological necessities of life; timely fee payment, drop to and pick up from school, I constantly reaped extremely poor accomplishments in both evaluative and summative assessments," says Rosemary.
"My parents and I started to look for another school where I could excel academically, spiritually and in every facet of my life."
"One Sunday as it is our custom to attend Holy Mass at Holy Cross Catholic Church, Fr. Peter, the Parish Priest and Director of Holy Cross Catholic International School expounded on the need for parents to enroll their children in good catholic schools in Kenya for their spiritual and academic growth."
"So intrigued were my parents that the following new term, I was enrolled in to Holy Cross Catholic International School!"
"The conducive environment at Holy Cross School blends seamlessly a love for academia, mentorship, moral and spiritual development as well as co-curricular activities to help any student excel."
Rosemary's success story is one we see and experience often at Holy Cross Catholic International School.
Knowledge acquisition is imperative for all children every parent enrolls their child to any school that will holistically equip them with the much needed skills they need now and in the future.
International curriculum integrated with the catechism of the Catholic Church
Holy Cross school is not only a reputable catholic school in Kenya, but one that offers traditional Catholicism as a solid foundation to academics and the international curriculum.
The school is owned and operated by the Society of St. Pius X which is a congregation of priests and religious leaders dedicated to the preservation and promulgation of the traditional teachings and liturgy of the Roman Catholic Church.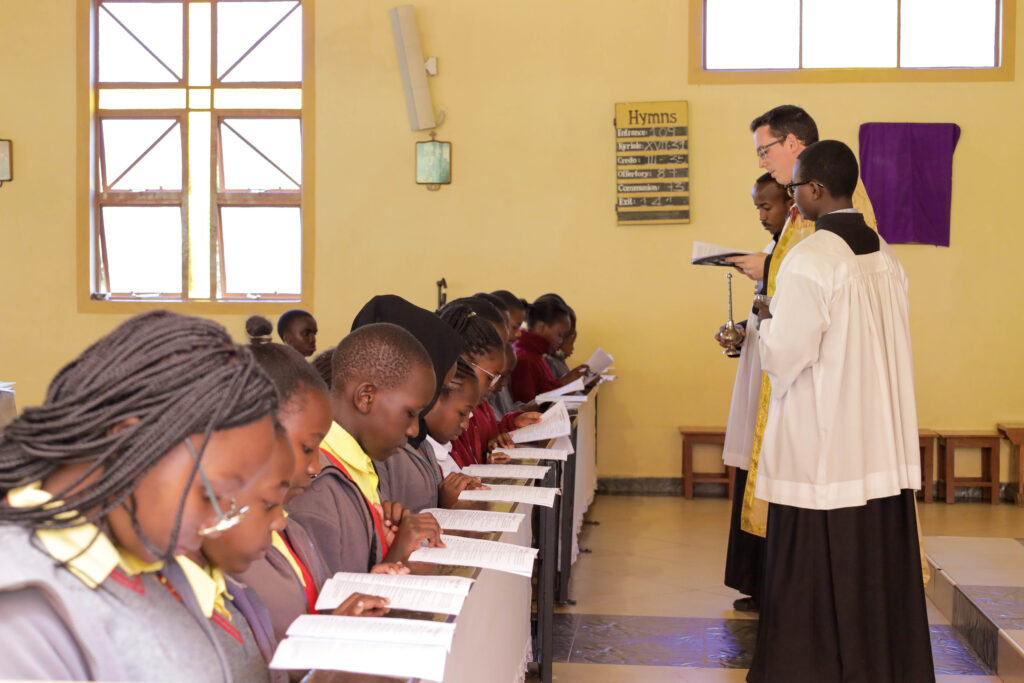 This is why as a parent or caregiver, you should take your child to a school where they will be spiritually nourished, morally formed, and receive mentorship.
Holy Cross Catholic International School is a mixed catholic school in Kenya with an Independent Kindergarten, Primary(Year 1to 6), Junior Secondary( Year 7 to 9) through Senior Secondary School (Year 10 to 11) located along Serenity Rd., in Lavington.
Our highly reputed school offers the best version of academic knowledge to Kenyan learners as well as those from all walks of life.
The academic program in our great school is designed for an International body with lessons taught in English, Kiswahili and French Languages.
The tried and tested British Curriculum used at our school has proved utmost stability especially to our learners as seen by Gabriella's story, thus rendering soaring heights of academic excellence.
The school has well trained and qualified teachers who facilitate smooth run of all academic activities.
The diversity of administrative bodies- Director, the School Chaplain, Principal and Heads of various Departments are tasked to ensure the welfare of the entire school.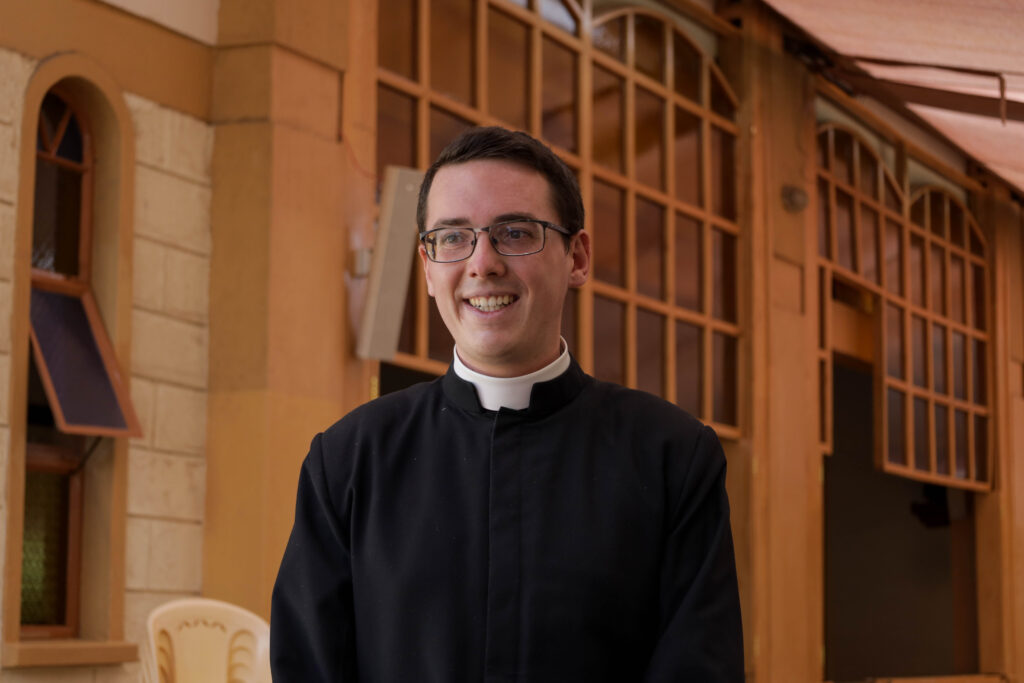 We also have trained mentors to whom learners, having burdened with forces of life, can open up.
Diversity of subjects are taught at our school including Arts, Sciences, Technicals, Foreign languages and Catechism which is integrated into the curriculum.
Thank You For attending Our Open Day Holy Cross School!
Thank you for attending our open day on Saturday, 10th June. If you didn't make it to the event, please feel free to reach us or visit our offices for information on the school.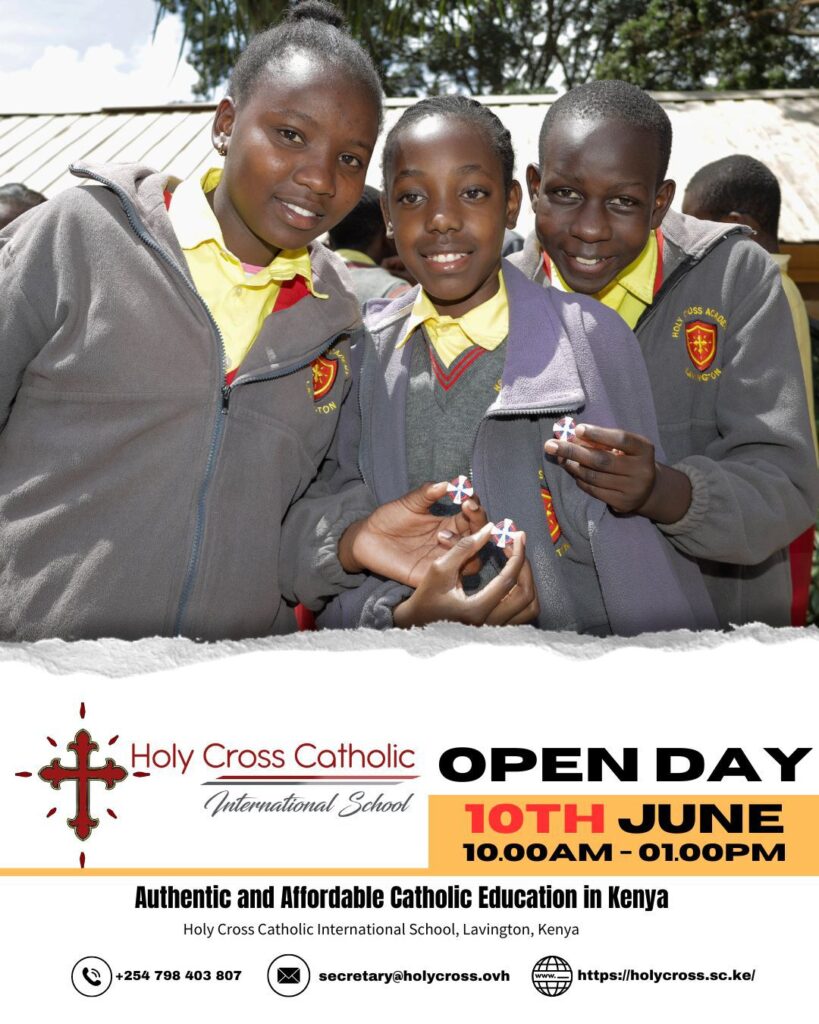 For more information on The Holy Cross Catholic International School, please visit us at our offices located along Serenity Rd., Lavington.

Get In Touch With Us

Call/WhatsApp: +254 798403807 | Email:[email protected]
Author:
Miss Were