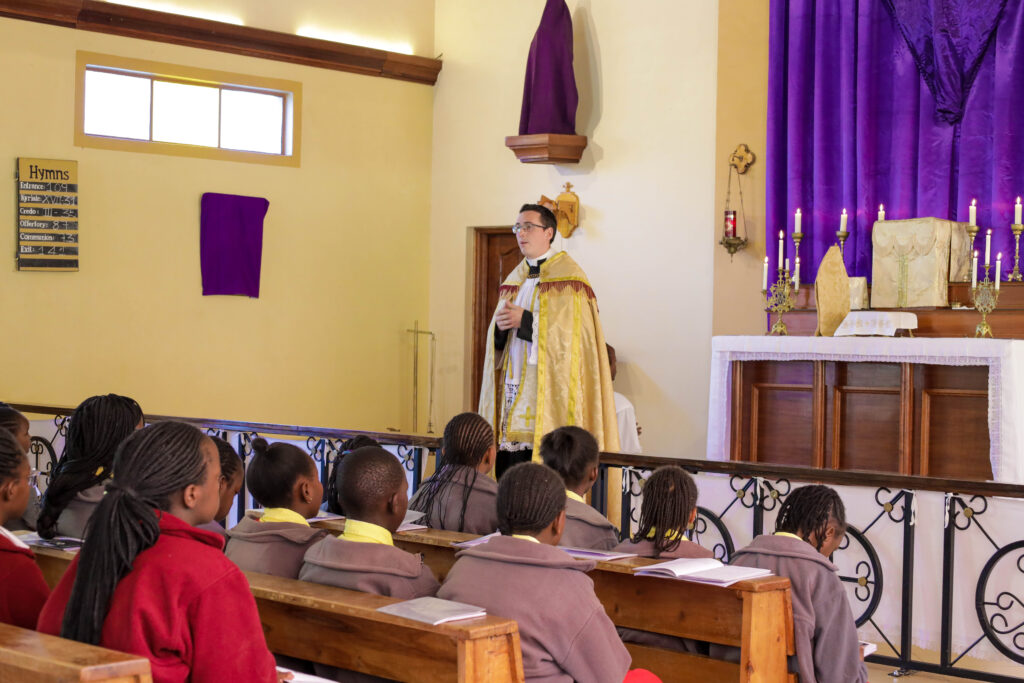 The Catholic Religion serves all fundamental functions of all rational humans. She gives meaning and purpose to life, reinforces social unity and stability and promotes psychological and physiological well-being.
But most importantly, She is the foundation of the Holy Faith of our spiritual forefathers that seek to find and fulfill our God given identity. Therefore, we strongly attest that the Holy Catholic Church, for over 2000 years has had an enormous influence and authority beyond borders -not sparing the schools.
The Holy Cross Catholic International School incorporates the Traditional Catholic Religious teachings into its curriculum.
We do not only labour and toil for the attainment of worldly sciences among our most hardworking learners but also strain to attain and gain the goods of the next life, which are everlasting.
Why Holy Cross Catholic International School Kenya?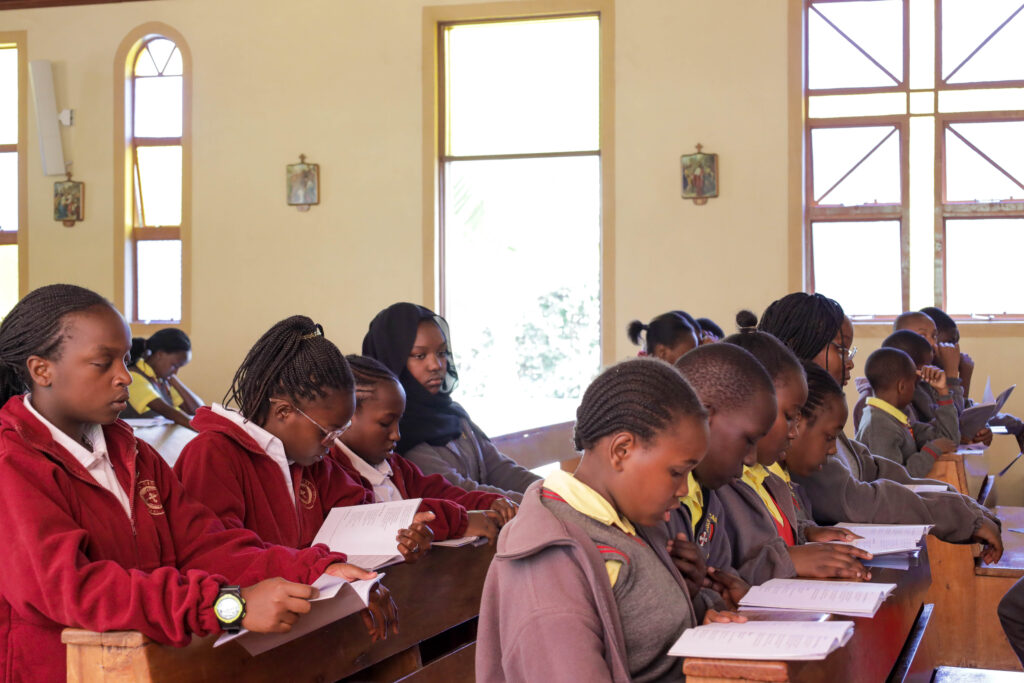 Our superb Catholic School has its name, Holy Cross, coined from the tendency of Missionaries who laboured in the distant mission fields by preaching the Gospel of Jesus Crucified.
It was a holy normalcy for these Missionaries to erect Crucifixes on the account of their first arrival wherever they went for a mission.
Hence, Holy Cross Catholic School is founded on this solid tradition under the Society of St Pius X (SSPX) Missionary priests who preferred to name the place (both the Church and school) "Holy Cross" as a result of their first establishment of their congregation in Kenya.
This foundation has drawn many to the knowledge of truth about the Holy Catholic Faith, thus quenching the thirst of vast majority of faithfuls who have been yearning to experience the Mass of all Ages, The Traditional Latin Mass (TLM).
Our school motto, 'Instaurare Omnia in Christo' has its roots from the common adage of our most celebrated saint, St. Archbishop Marcel Lefebvre.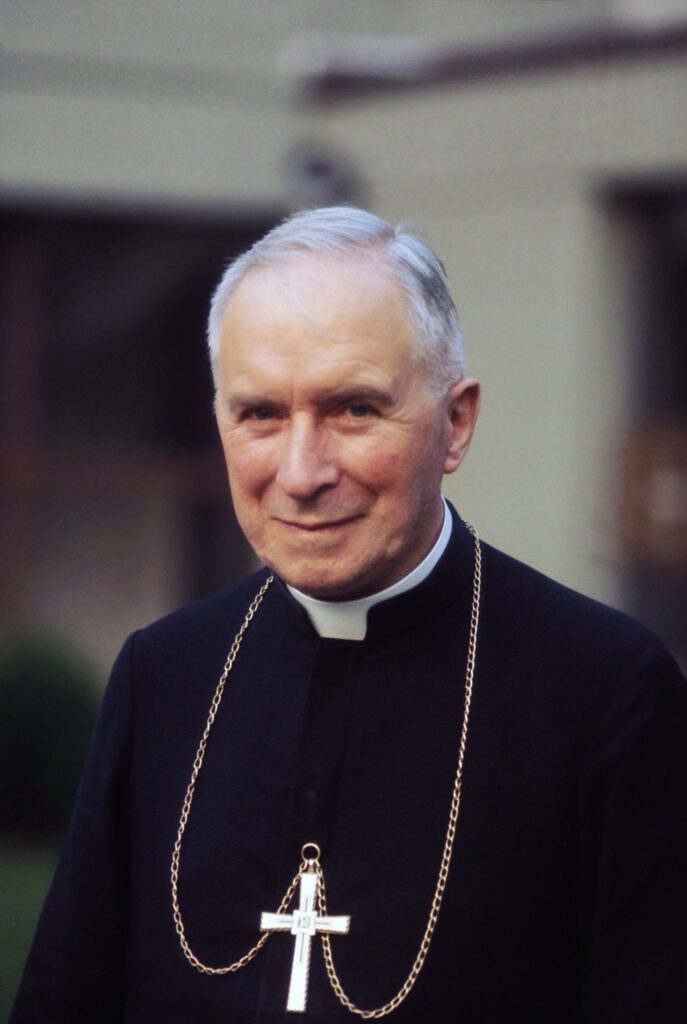 The slogan means 'To restore everything in Christ.'
This motto is lively practiced in our highly competent Catholic School for we give Christ an upper hand through daily celebration of Holy Mass.
The learners usually attend Holy Mass before commencement of their lessons and other daily routines.
Besides the normalcy of Holy Sacrifice of Mass on daily basis, every Thursday has been specifically scheduled for school Mass celebration, accompanied by very inspiring homilies that build our attentive learners to another spiritual ladder.
To guarantee worthy reception of the Eucharistic Lord, our caring priests are always present for confessions at the interest of our learners as well as other faithful.
As it is common sense that the Holy of Holies must be received with utmost reverence, Holy Cross Catholic International School Kenya has upheld this custom tenderly.
Therefore, our learners are always encouraged to frequent this Holy Sacrament of Penance so as to be in a state of grace before approaching and receiving the Eucharistic Lord.
In addition to these, our premier Holy Cross Catholic International School Kenya has devised means of actively engaging learners in nurturing and practicing their Catholicism in various manner.
For instance; Holy Cross Catholic School has integrated her British Curriculum with Catholic teachings.
Our school is the Kenya's reputed Catholic School where the Traditions of the Holy Catholic Church are constantly being passed on and clearly explained to our learners without any alteration.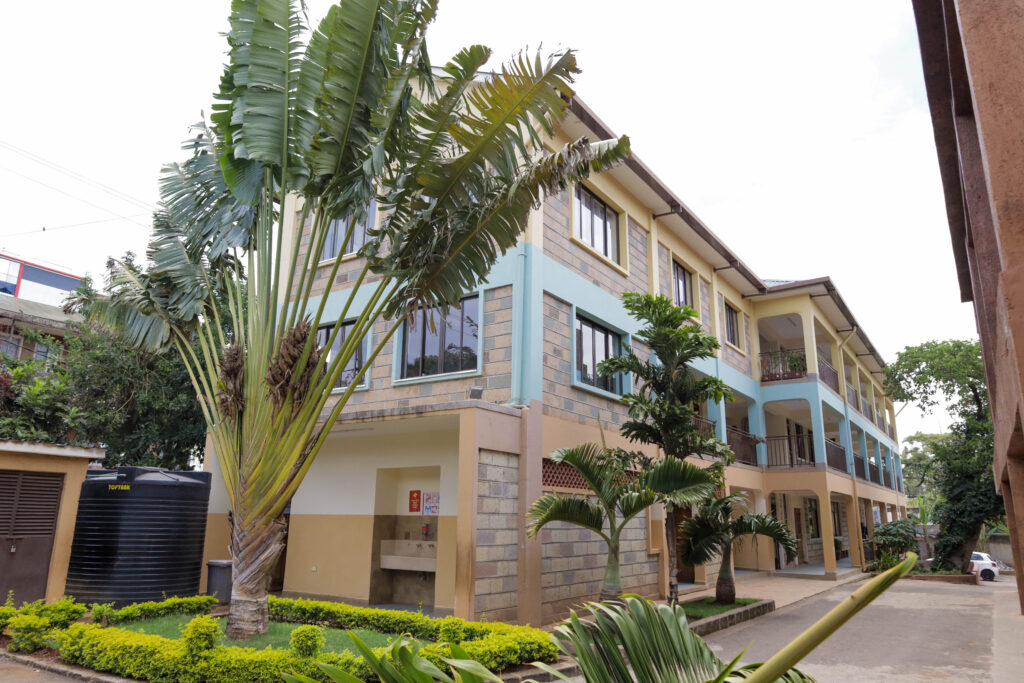 This is accomplished through Chatechism lessons offered to our learners by our Tradition-conservative priests. This must be giving you, a parent, a dire need to enroll your youngster in our Catholic Tradition-based school right here in Kenya!
Our prestigious Catholic School in Kenya is unceasingly engaging learners in spiritual undertakings as much as possible.
For instance, the Religious pilgrimages and charity work services organized by the school management aims at involving learners to partake in them for the sake of their spiritual nourishment.
To mention, pilgrimage to the Italian Chapel at Maai Mahiu and visit to the elderly home at Sagana were great successes.
Our learners have also formed the choir, which is so much lively during the school Mass on Thursdays.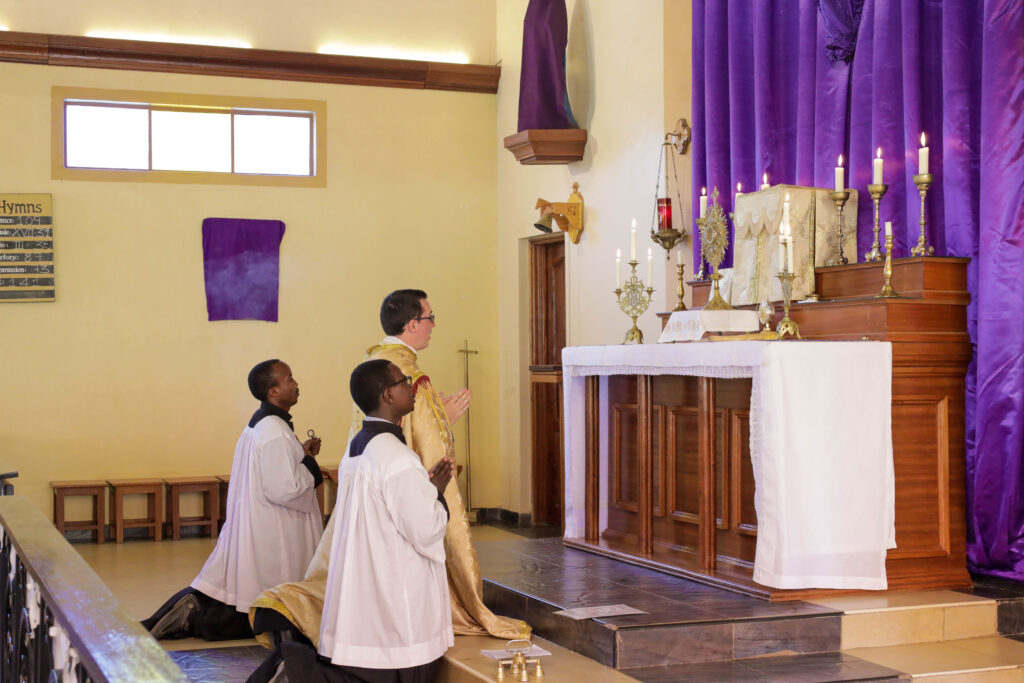 Holy Cross Kids Become Eucharistic Crusaders
The Eucharistic Crusade, a Catholic small community for teenager learners in our school has also contributed to the spiritual welfare of our learners.
The Crusaders have a major goal of mobilization of the prayer of children under control of hierarchy of Church, for sanctification of children and to obtain graces for the needs of the Church. The Crusaders meet on weekly basis to facilitate the attainment of their goal.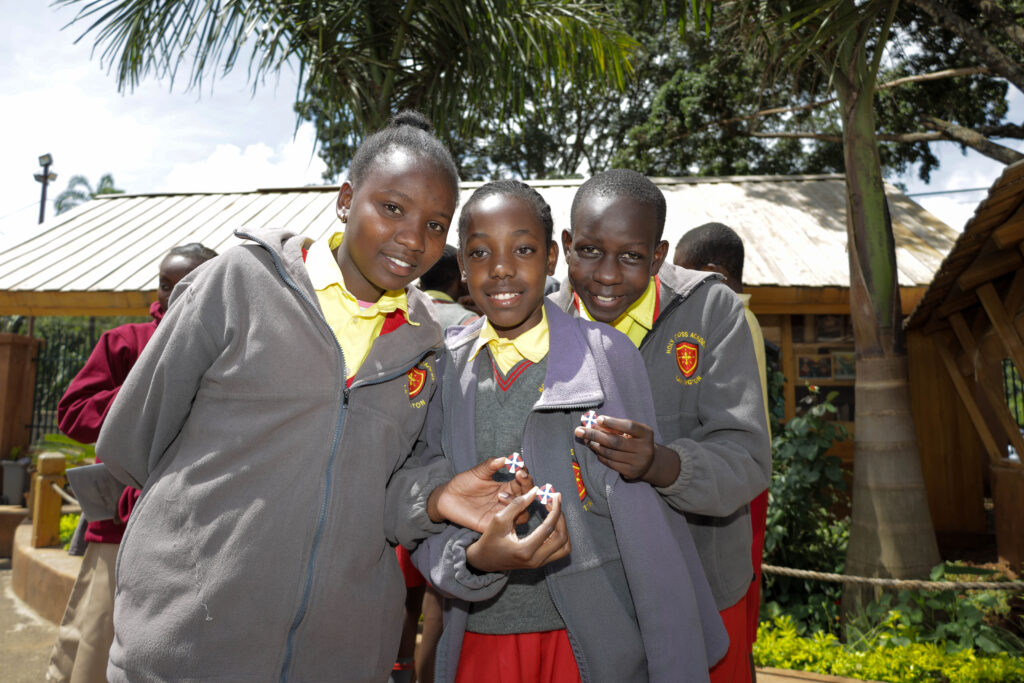 In conclusion…
The Catholic Religion is the pillar of our Faith, and as St. Paul says, Faith without action is dead, so do our most precious Catholic School practice this true faith amongst teachers and learners.
Our school is not a prison of fools but a sea of wise learners; for we purely believe that the wise are they that know how to acquire the Divine Grace and the Kingdom of God.
To sum up all, our Holy Cross Catholic School in Kenya is founded on the bedrock of the Holy Catholic Church.
It is now up to you to safeguard your child's spiritual upbringing by enrolling them at Holy Cross Catholic International School Kenya as soon as you can!
Next enrollment (Kindergarten, Primary and Secondary) will be in September this year.
To get more information on the fee structure, flexible payment options, international curriculum, and more reach out to us today on:
Call/WhatsApp: +254 798 403807 | Email: [email protected]
Visit our offices: Lavington, Serenity Rd. Open Mon-Fri 8:00Am-5:00Pm
Author,
Miss Were