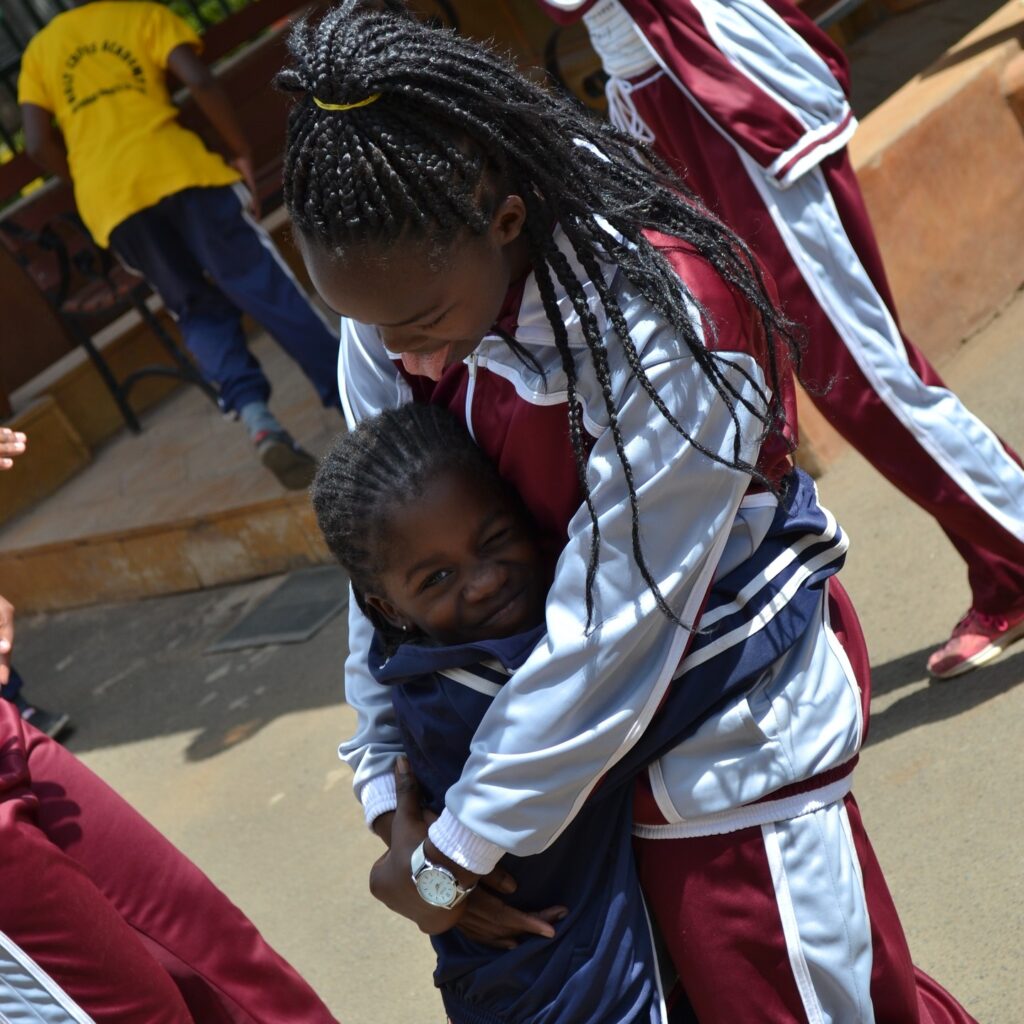 All work and no play…
Thus goes a one-time adage, "All work without play makes Jack a dull boy."
Yes, it's true to the brim, and here comes a thoughtful but perplexing short tale:
A wise educator was once asked by a mother of a child – four years of age, at what time she should commence keeping her child physically fit.
In an amazed tone, the old man replied, "Oh! It is already four years, too late!"…
This may be a 'sarcastic' exaggeration, but the best informed opinions are that the child should be subjected to fitness as soon as possible.
Sports and Fitness at Holy Cross Academy
This early physical fitness exposure facilitates psychological and ethical developments.
Holy Cross Catholic Academy is the best Catholic School in Kenya where the state of health, well
being and ability to perform aspects of nutrition, sports and daily activities of our most industrious
learners are effectively considered.
The physical fitness of our learners is generally achieved through; Proper nutrition – Our educational institution emphasizes fruits, vegetables, whole grains, fat-free and low-fat foods for healthy eating of our learners and teachers.
We have professional cooks who make hot dishes of tasty meals to the satisfactory of our learners.
Secondly, our excellent learners are subjected to moderate but vigorous physical exercises.
This ensures their efficiency in carrying out the learning and other day's undertakings without undue fatigue.
For instance, Holy Cross Catholic International School, has employed well trained personnel's in various fields of sports.
The trainers train our learners task oriented school sports and fitness activities which include, to mention but a few, swimming, middle distance running, squatting, jogging, sprinting, century
riding and walking.
The school has also sandpits to cater for the childish (the kindergarten) satisfaction in play who are not capable of indulging in strenuous exercises.
In addition to these, our premier International Catholic School has devised a means of fostering and
strengthening disciplined social relations amongst the learners through various games.
For instance, our esteemed learners partake in competitive interclass activities and the winners get awarded.
Our sports activities include football, volleyball (for both boys and girls), basketball (for both genders) and netball (for girls) We also indulge both male and female learners in chess game and badminton.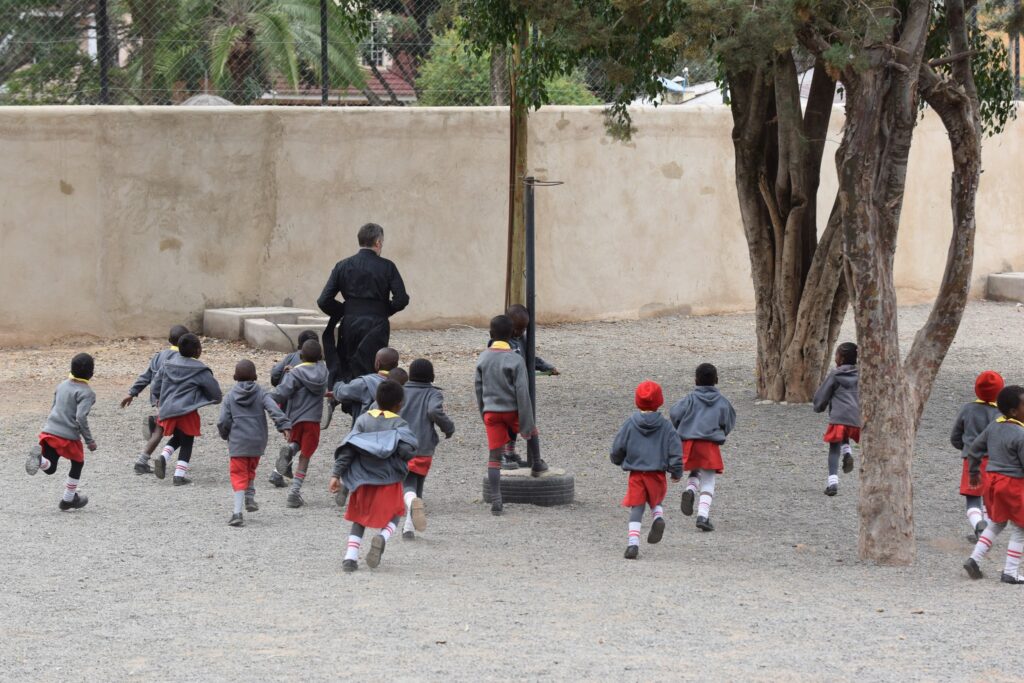 Singing is, in addition, an added advantage to those learners who barely partake in other physical exercises for their personal reasons.
Sufficient rest along with a formal recovery plan has been scheduled for our learners.
Our prestigious Catholic School in Kenya is ideally located in Lavington.
The school has adequate, well lit, highly aerated and clean rooms set apart for the resting of learners.
This facilitates relief of experienced after the day's tiresome physical exercises.
To sum up…
We can now wrap up physical fitness at our school with the reports from a certified doctor, who
periodically surveys the hygienic conditions of our best International School in Kenya.
The outcomes from this entrusted doctor exhibits a vast and complex-range of health-related benefits.
Physical fitness amongst our learners has manifested to support the body's blood pressure since our learners stay active and exercise regularly, building a strong heart.
Cancer diseases have also been controlled, following a tendency of maintaining a balanced diet as well as engaging our learners in physical exercises.
Finally, the doctor's report authenticates that vast majority of our learners have achieved resilience through physical fitness!
Why wouldn't your child be healthy in this Kenya's best International School, Holy Cross Catholic School?